Slotenmaker in- en rond Gent
24/7 SERVICE
Binnen de 30 minuten ter plaatse. Interventie va. 80 euro. Bel nu!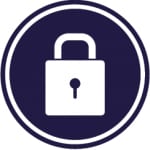 slotenmaker
Als erkend slotenmaker kan u bij ons terecht voor het vervangen of nieuwe sloten en/of toegang al dan niet elektrisch gestuurd. Wij bieden een breed gamma aan merken en mogelijkheden.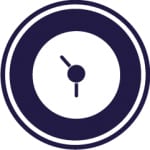 24/7 Service
Sleutel verloren? Uzelf buitengesloten? Voor al uw dépannages in en rond Gent, bent u bij ons aan het juiste adres.  Snel en efficient aan een eerlijke prijs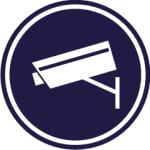 inbraakpreventie
Camerabewaking, veiligheidssystemen, alarmsystemen voor zowel particulieren als bedrijven.
Franken slotenmaker regio gent
Je kan beroep op ons doen in deze gemeenten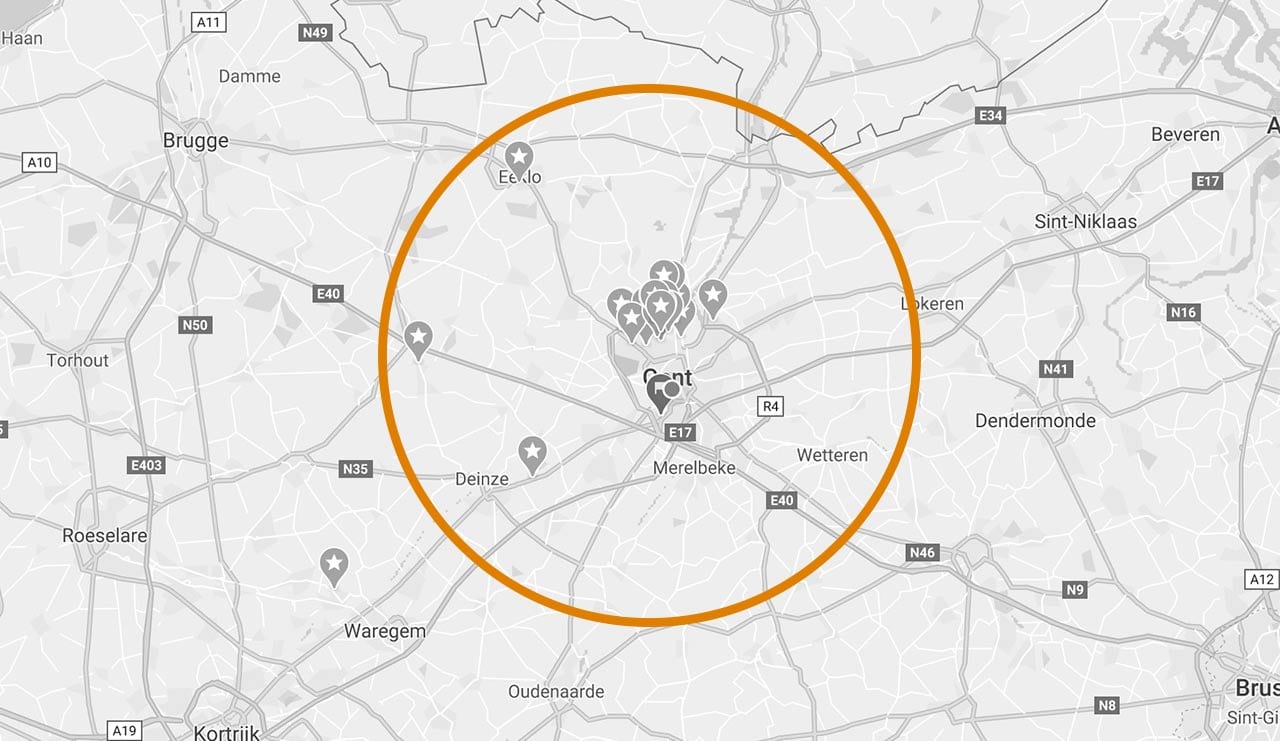 Aalst
Aalter
Assenede
Berlare
Brakel
Buggenhout
De Pinte
Deinze
Destelbergen
Eeklo
Erpe-Mere
Evergem
Gavere
Gent
Haaltert
Kaprijke
Kluisbergen
Laarne
Lebbeke
Lede
Lierde
Lievegem
Lochristi
Maldegem
Melle
Merelbeke
Moerbeke
Nazareth
Oosterzele
Sint-Laureins
Sint-Lievens-Houtem
Sint-Martens-Latem
Wetteren
Wichelen
Wortegem-Petegem
Zele
Als slotenmaker zijn we 24/24 bereikbaar, zowel voor dringende als niet dringende interventies in Gent en omgeving.
Heb je problemen met je slot waardoor je, je woning niet meer binnen raakt? Of misschien is je sleutel afgebroken in het slot, ben je net verhuisd of moeten je sloten vervangen worden na een inbraak? Bij ons kan je altijd terecht 24/24 en 7/7.
Naast de interventies als slotenmaker omgeving Gent adviseren we u ook in het beveiligen van uw woning of bedrijf.
Zowel bij renovatie als nieuwbouw is een slotenmaker essentieel om je woning optimaal te beveiligen tegen potentiële inbrekers. We adviseren welk type slot het beste werkt voor je woning (of ander gebouw) en welke andere maatregelen kunnen worden genomen.
Wat onze klanten vertellen
Snel ter plaatse en eerlijke gast. Aangename kennismaking. Deze persoon raad ik zeker aan aan familie en vrienden. U nummer staat opgeslaan 🙂
Victor Daels
Sympathieke kerel en snelle service!
Thierry Haeck
Vertrouwbaar, vriendelijk, serieus en eerlijke prijzen. Perfect.
Stephen Vandingenen
Positief: Kwaliteit, Stiptheid, Waarde Na een slechte ervaring met een andere slotenmaker was ik blij dat ik Franken heb gebeld. Vlot, punctueel en...
...
Read More
Michel Grégoire
Ongeziene service! Zeer tevreden klant hier... Nam om 23h00 's avonds meteen zijn telefoon op, stelde een aantal gerichte vragen en ondernam...
...
Read More
Lothar De Keyne
Snelle, eerlijke en correcte service. Aanrader!
Dimitri Vroonen
Op zondag gebeld want slot was defect, zelfde dag is Franken Security langs gekomen en heeft zeer correct en professioneel gehandeld. Zeer...
...
Read More
Arthur Vyncke
toffe gast, legt het heel goed uit, bereid om grotere verplaatsingen te doen.
Clint De Cramer
Top service & dito reactietijd. Warm aanbevolen redder in nood!
véronique ryckaert
De beste service die men kan inbeelden: vervangt supersnel het slot en regelt de mechaniek bij zodat alles zolang mogelijk blijft meegaan. Hij geeft...
...
Read More
J.V.
Positief: Kwaliteit, Professionaliteit, Waarde Heel goede service, uitleg, oplossing en opvolging. Een tevreden klant erbij!
Christophe Staelens
Franken slotenmaker service en diensten
Bij ons kan je dag en nacht terecht voor de volgende interventies in Gent en omgeving:
Afgebroken sleutel
vervanging slot (slijtage, verhuis)
vervanging sloten na inbraak
raambeveiling
veiligheidsbeslag
inbraakbeveiliging
Afgebroken sleutel, kapot slot, slot vervangen? 
Geraak je, je woning niet meer binnen omdat je slot blokkeert? Is je sleutel afgebroken in het slot of is je slot aan vervaning toe door een inbraak?
Wij helpen je zo snel mogelijk uit de nood. Voor dringende interventies zijn we 24/24 bereikbaar. 
Een slotenmaker is er niet alleen om je uit de nood te helpen als je sleutel is afgebroken. Hij is er ook om de beveiliging van je woning of bedrijf te optimaliseren. De keuze voor de juiste sloten maken daar integraal deel van uit. Als slotenmaker adviseren we u graag over de mogelijkheden die de beste oplossing zijn voor uw situatie.
 Een kapot slot of een slot dat niet meer voldoet laat je best zo snel mogelijk vervangen. Laat ook steeds voldoende sleutels bijmaken, en zorg dat je voldoende reservesleutels hebt.
Inbraakbeveliging – slotenmaker Gent 
Wie een nieuwe woning koopt vergeet doorgaans om de sloten van de nieuwe woning volledig te vervangen.
Vaak wordt het slot van de voordeur vervangen, maar niet de andere sloten.
En dat is wel belangrijk! Je weet nooit wie nog een reservesleutel heeft en oudere sloten zijn vaak makkelijk te forceren waardoor inbrekers heel makkelijk in je woning binnen geraken.
Als slotenmaker kunnen we niet alleen de oude sloten vervangen door nieuwe veiligere sloten maar kunnen we ook andere beveiligingsmaatregelen voorzien om uw woning te beschermen.
Interventie na inbraak regio Gent
Bij Franken security kan je 24 op 24 uur terecht voor een interventie na een inbraak.
Na een inbraak is het belangrijk om je slot zo snel mogelijk te vervangen. Het slot kan geforceerd zijn en niet goed meer werken of zelfs helemaal kapot zijn.
Bespaar niet op de kosten van een nieuw slot en zorg ervoor dat je woning optimaal beveiligd wordt.
We zorgen voor een duurzame oplossing met de meest moderne sloten zodat inbrekers niet meer de kans krijgen om uw woning te betreden.
Type sloten
Franken Security, de slotenmaker uit Gent, kan alle types van sloten vervangen. We zorgen ervoor dat je slot perfect past en aansluit zodat het zowel op het gebied van inbraakpreventie als estetisch optimaal is.
Wij werken met alle type sloten:
cilindersloten
insteeksloten,
veiligheidscilinders,
meerpuntsloten
…
Als je zelf niet weet welk type slot je hebt, dan komen we graag langs om dit te bekijken en je te adviseren.
Raambeveiliging – Slotenmaker Gent
Niet alleen sloten van deuren zijn het vakgebied van een slotenmaker. Ook voor raambeveiliging kan je bij ons terecht.
Laat herstelling of vervanging van ramen, deuren en beglazing aan ons over, zodat je woning optimaal beveiligd is en inbrekers geen kans krijgen.
 Bestaand schrijnwerk beter beveiligen is ook een optie. Dan worden standaard cilinders vervangen door veiligheidscilinders. Er kunnen extra bijzetsloten gemonteerd worden. Bijzonder interessant is het plaatsen van meerpuntsluitingen met extra haken of pinnen.
Deurcilinders voorzien van een veiligheidsbeslag, daardoor zijn schroeven niet meer aan de buitenkant te zien. Dat is de inbreker vrij spel geven. Ook sloten die te ver uitsteken kunnen makkelijk met een griptang uit de deur getrokken worden.
Stel ons uw vraag, wij helpen u graag verder met vrijblijvend advies.
Franken security
Na jarenlange ervaring in de sector, besloot huidig zaakvoerder Jeroen Franken, in 2016 het verschil te maken en Franken Security was een feit.
Visie
De snelste en meest solide dienstverlening en dit aan een betaalbare prijs.
onze troeven
Franken Security is een specialist op het gebied van beveiligen van gebouwen, openen van deuren (meestal zonder schade), vervangen en plaatsen van sloten,camerabewaking, alarmsystemen,…
Sterk in beveiliging
Gratis offerte
Snelle service
Advies op maat
Topkwaliteit
Eerlijke prijs